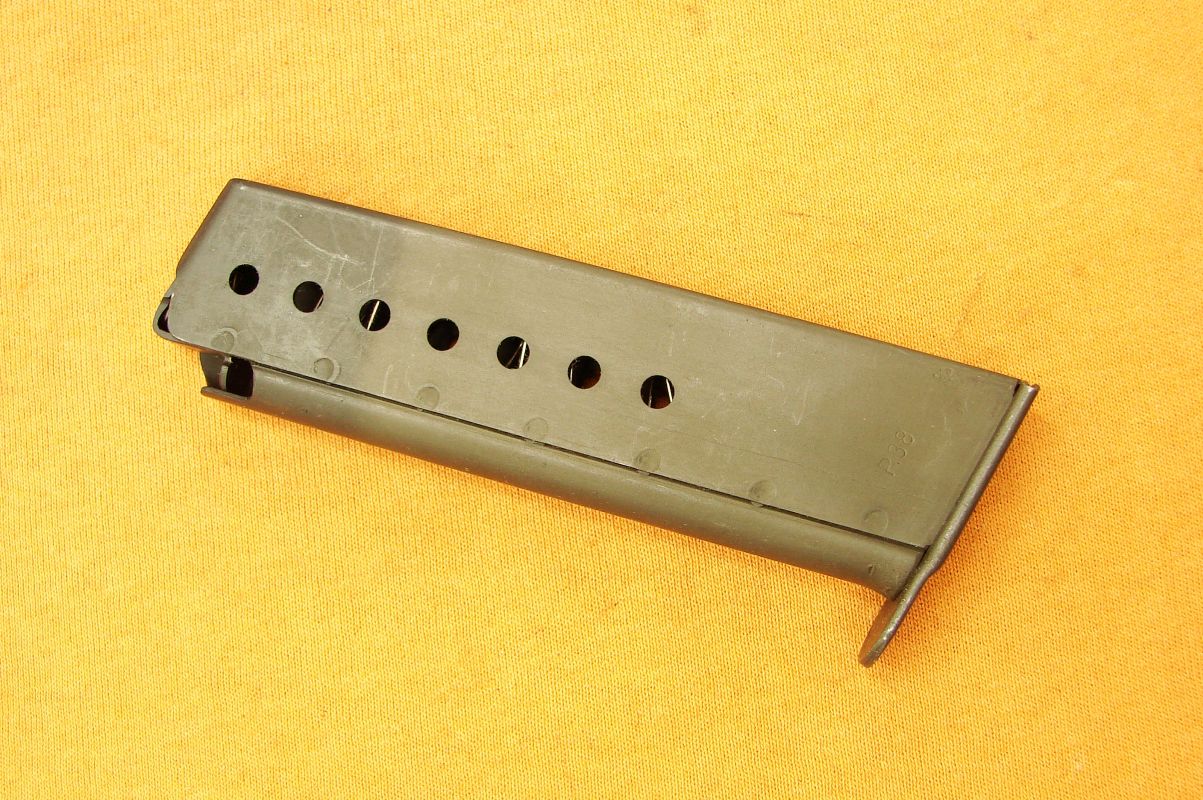 Walther P38 MAGAZINE 2x e/359
Price: 150 $
GENUINE GERMAN
WW2
8 shot MAGAZINE
for
Walther P38
PISTOL.
MARKED P.38 on the BODY and WAFFENAMT 359 ON THE SPINE.
AFTER WAR MAGAZINE WAS REFINISHED by BH BUNDESHEER (AUSTRIAN ARMY).
Waffenfabrik Zella – Mehlis (Thur)
cal. 9×19 mm Luger Parabellum
GOOD CONDITION
PLEASE LOOK AT THE PICTURES!
100% ORIGINAL! NO MISTAKE ABOUT IT!
IF YOU HAVE ANY QUESTIONS, PLEASE FEEL FREE TO E-MAIL ME.
CU-82
Price: $150