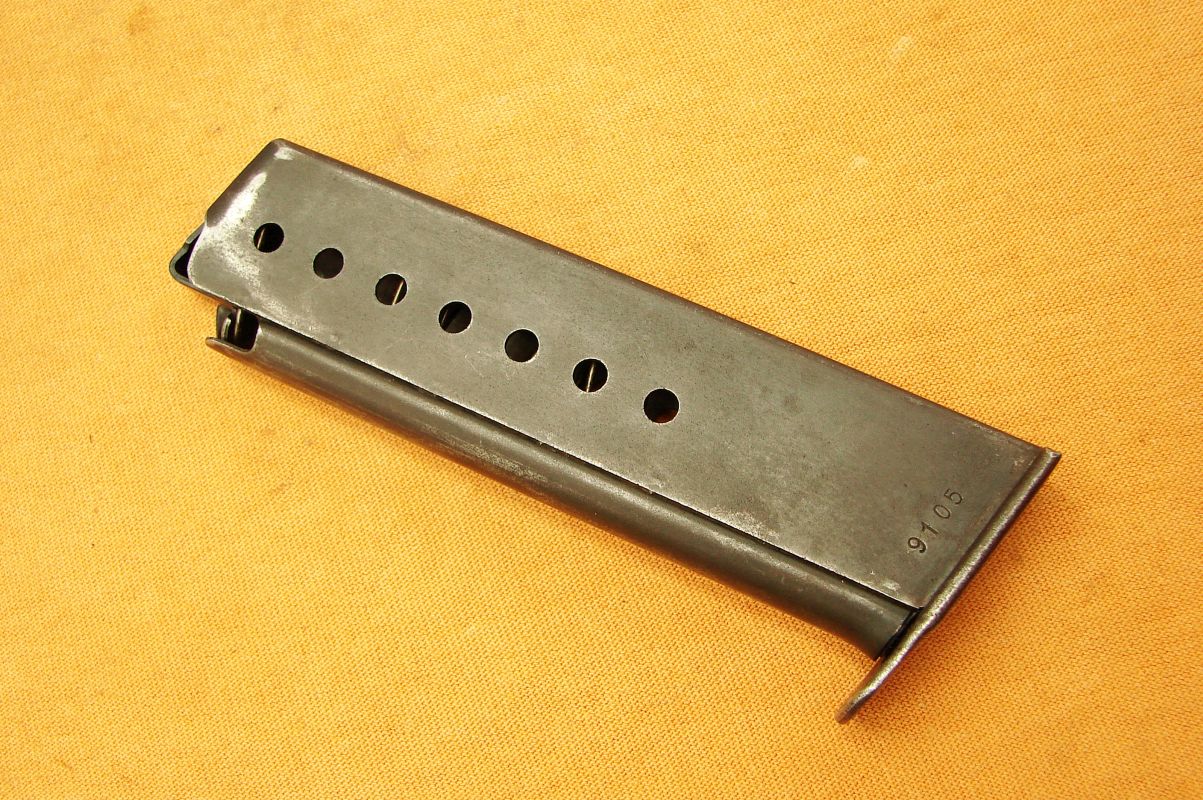 Walther P38 MAGAZINE 2x e/359 WW2
Price: 200 $
GENUINE GERMAN
WW2
8 shot MAGAZINE
for
Walther P38
PISTOL.
NUMBERED 9105 on the BODY and MARKED TWO WAFFENAMT 359 on the SPINE.
FOLLOWER, BOTTOM and BOTTOM RETAINER MARKED WAFFENAMT 359.
PERFECT for WALTHER P.38 ac-no-date SERIES.
Waffenfabrik Zella – Mehlis (Thur)
cal. 9×19 mm Luger Parabellum
VERY GOOD CONDITION
PLEASE LOOK AT THE PICTURES!
100% ORIGINAL! NO MISTAKE ABOUT IT!
IF YOU HAVE ANY QUESTIONS, PLEASE FEEL FREE TO E-MAIL ME.
CN-32
Price: $200