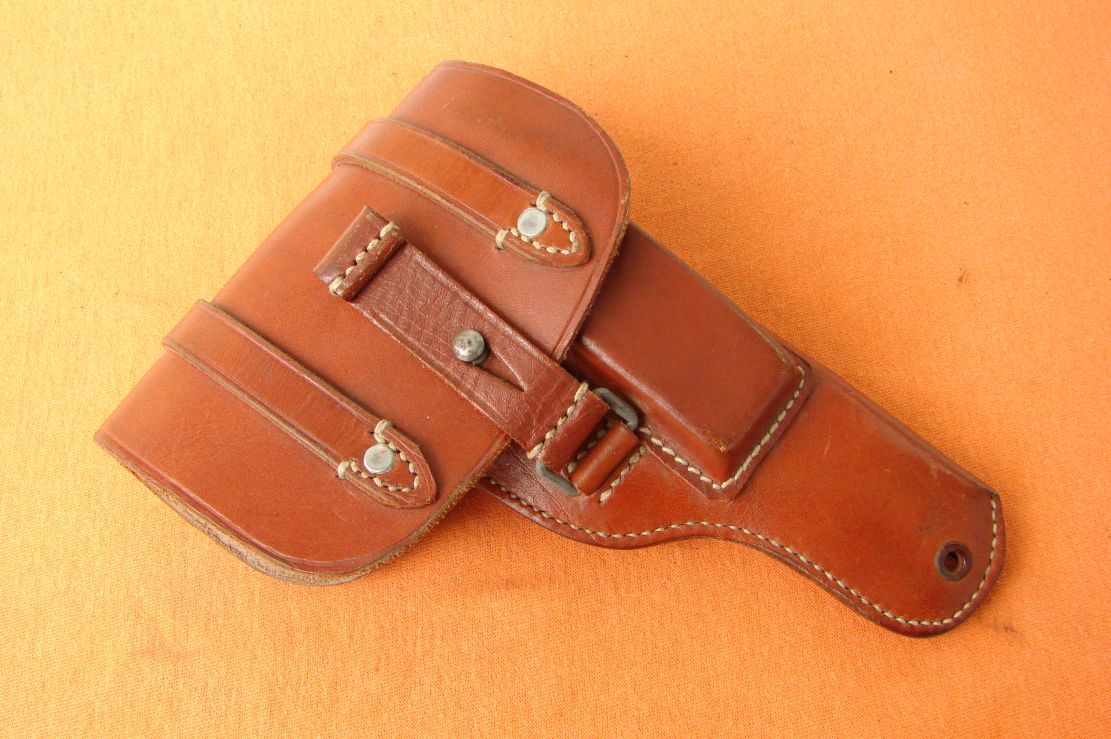 FROMMER FEMARU PMod37 HOLSTER
Price: Sold $
GENUINE GERMAN

WW2

LUFTWAFFE HOLSTER
for
FEMARU P.Mod.37
PISTOL.
FEG FROMMER 37M
MARKED MANUFACTURER CODE with DATE jsd 1942, WAFFENAMT 21
and Nür für Pistole 37M. (Ung.) Kal.7,65 m/m.
cal. .32 acp = 7.65 mm Browning
VERY GOOD CONDITION
PLEASE LOOK AT THE PICTURES!
100% ORIGINAL! NO MISTAKE ABOUT IT!
IF YOU HAVE ANY QUESTIONS, PLEASE FEEL FREE TO E-MAIL ME.
BK-62
Price: Sold