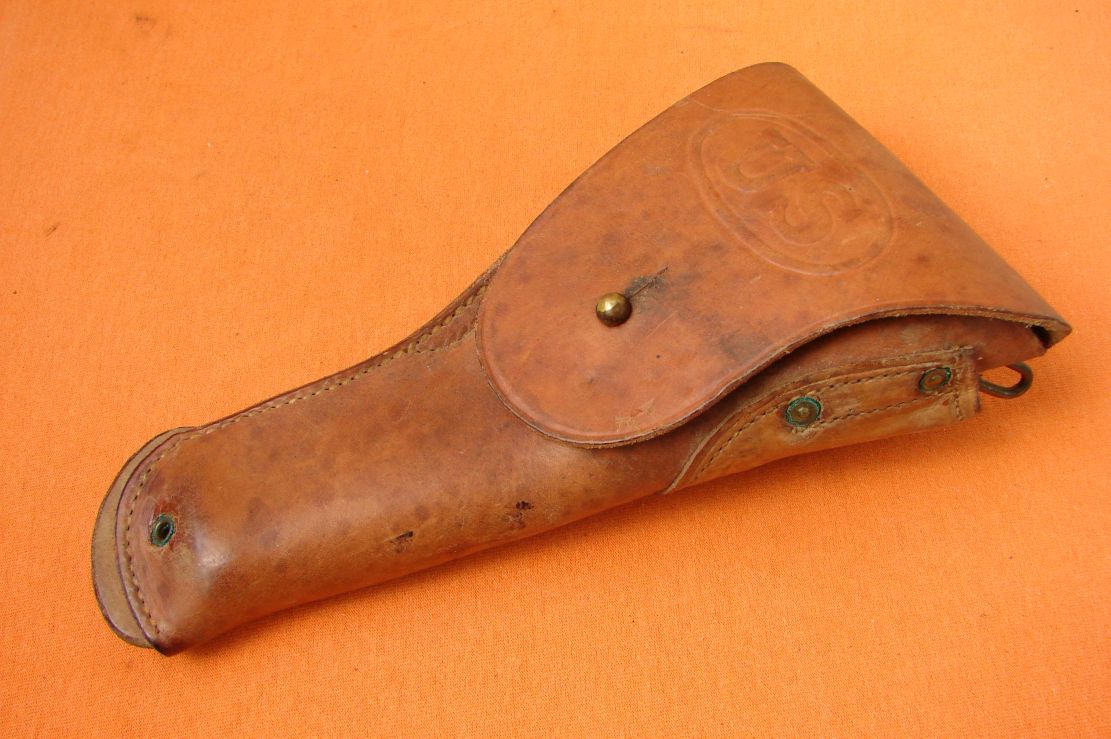 COLT 1911 BOYT ETC HOLSTER WW2
Price: 250 $
GENUINE
WW2
M1916 HOLSTER
for
COLT 1911 1911A1
PISTOL.
MARKED BOYT E.T.C..
THIS HOLSTER COME FROM LEND – LEASE AGREEMENT
(US GOVERNMENT AID TO SOVIET RUSSIA DURING WW2).
cal. .45 acp = 11.43×23 mm
VERY GOOD NEVER USED CONDITION
PLEASE LOOK AT THE PICTURES!
100% ORIGINAL! NO MISTAKE ABOUT IT!
IF YOU HAVE ANY QUESTIONS, PLEASE FEEL FREE TO E-MAIL ME.
BK-30
Price: $250