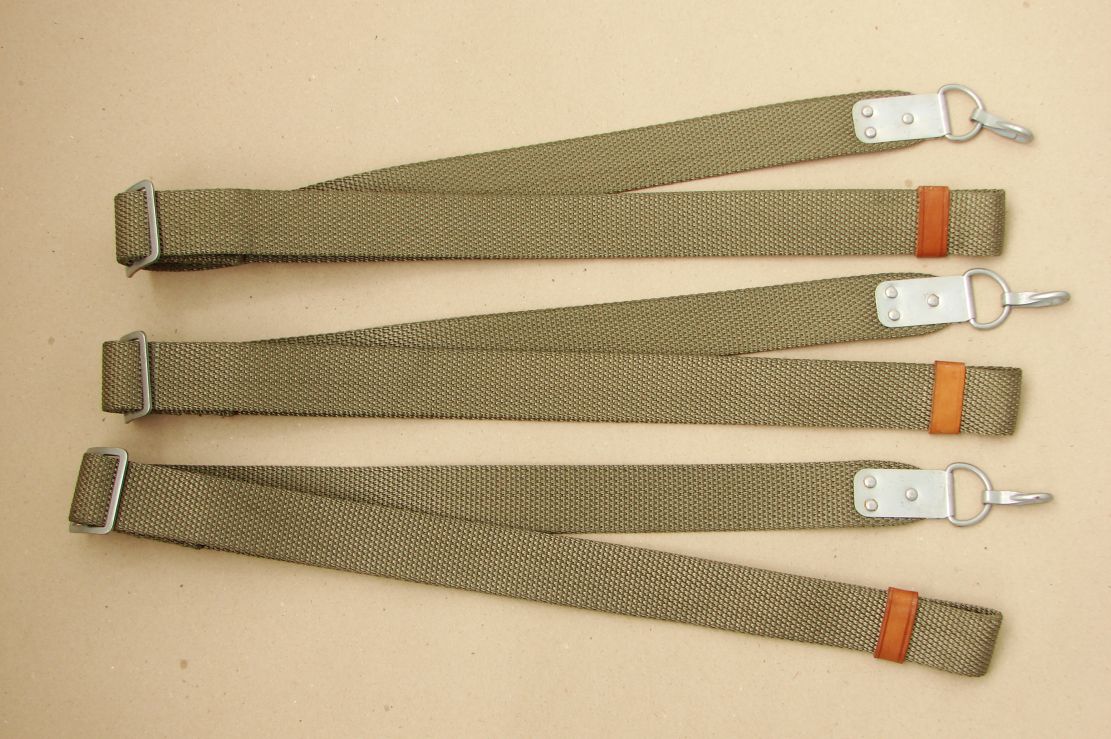 AK47 AKM Kalashnikov SLING
Price: 10 $
GENUINE POLISH

RADOM

THIN GREEN CARRY SLING
for
AK47 AKM Kalashnikov
ASSAULT RIFLE.
AK47 AK-47 AKM AKMS PMK PMKS
THIRD TYPE, COME from EIGHTIES.
IT ALSO GOOD for TANTAL wz88 and BERYL wz96 RIFLES.
LENGTH MIN. APPROXIMATELY 28′.
LENGHT MAX APPROXIMATELY 50′.
PRICE for ONE PIECE.
MINT NEVER USED CONDITION
PLEASE LOOK AT THE PICTURES!
100% ORIGINAL! NO MISTAKE ABUT IT!
IF YOU HAVE ANY QUESTIONS, PLEASE FEEL FREE TO E-MAIL ME.
Price: $10