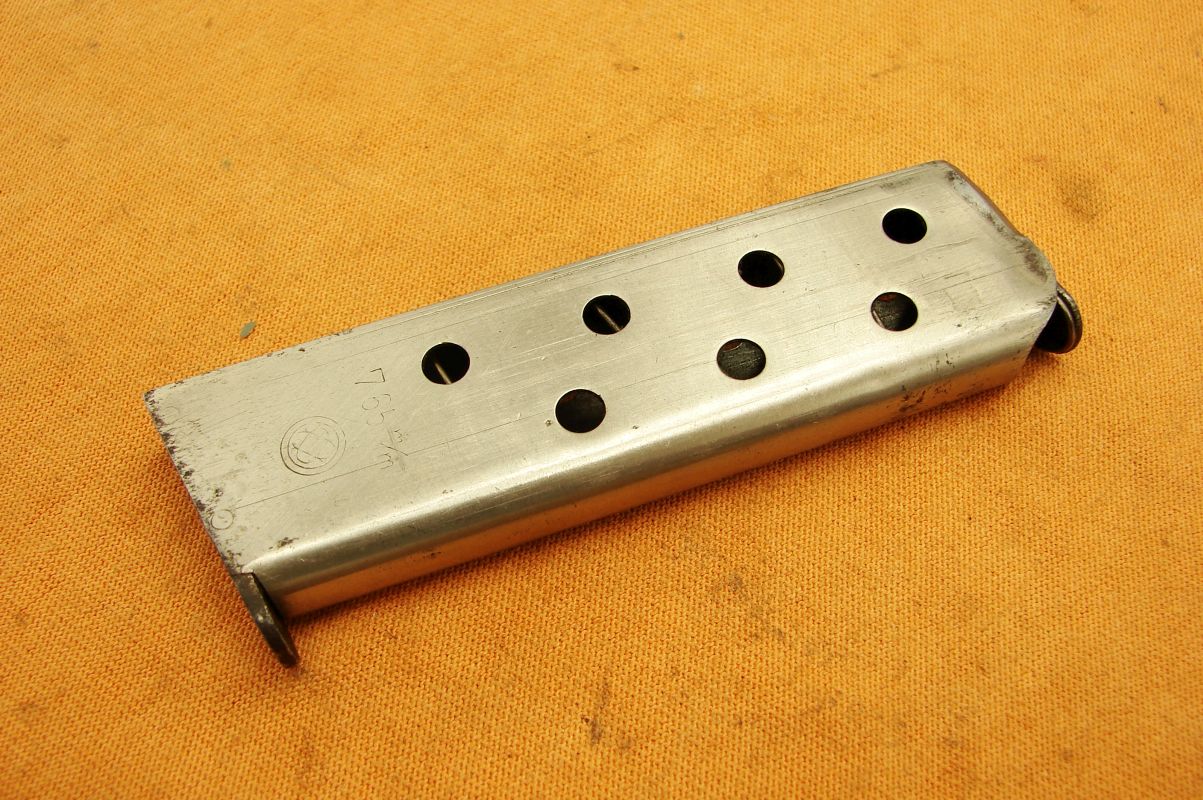 ORTGIES Deutsche Werke MAGAZINE
Price: 100 $
GENUINE GERMAN 8 shot MAGAZINE

for

ORTGIES

PISTOL.
Deutsche Werke Erfurt
cal. .32 acp = 7.65 mm Browning
cal. 380 acp = 9×17 mm Browning (short, kurz, corto)
FAIR CONDITION
PLEASE LOOK AT THE PICTURES!
100% ORIGINAL! NO MISTAKE ABOUT IT!
IF YOU HAVE ANY QUESTIONS, PLEASE FEEL FREE TO E-MAIL ME.
CM-43
Price: $100